The Parenting Journalists Society is the first national organization focused on journalism about parenting and child development. We are committed to serving all parents by offering a diverse set of perspectives and featuring speakers who represent a variety of identities. We welcome interest and feedback. Please contact us by email.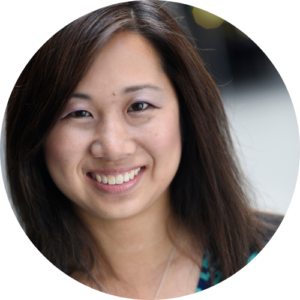 ELLEN LEE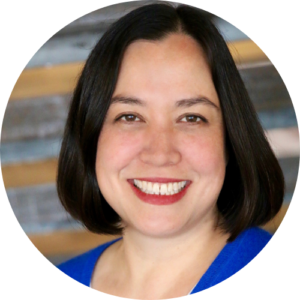 KATHERINE REYNOLDS LEWIS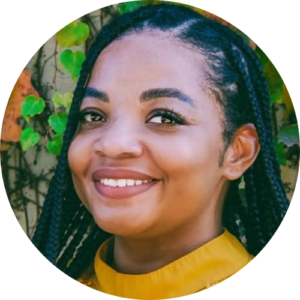 KELLY GLASS
Ellen Lee is an independent journalist and mom of three in the San Francisco Bay Area. Her writing has appeared in publications such as The New York Times, The Wirecutter, The Atlantic, Real Simple and the San Francisco Chronicle, where she was a business and technology reporter. She serves as the co-director of the Asian American Journalists Association Freelance Affinity Group and co-director of the AAJA Media Institute. She loves Broadway musicals, peppermint chocolate and sleep.
Katherine Reynolds Lewis is an independent journalist and MIT Knight Science Journalism fellow, reporting on the science of racial bias in preK-12 education. Her 2018 book The Good News About Bad Behavior grew out of Mother Jones' most-read article. Her work has also appeared in The Atlantic, New York Times, OneZero, Parents, Washington Post, and Bloomberg, where she was a national correspondent. The daughter of a Singaporean immigrant and a Wisconsinite, Katherine lives in the Washington DC area with her partner Brian and their three children.
Kelly Glass is a journalist whose interests focus on the intersections of health, parenting, and politics. Her work has appeared in the Washington Post, the New York Times, Parents, National Geographic, Romper, Glamour, and more. She's also appeared on MSNBC Live, Al Jazeera's the Stream, and NBC Boston. A big city girl at heart, she currently lives in a Midwestern college town with her two children.
Frequently Asked Questions
When and how long is the conference?
The conference will be held on Friday, May 20, from 9:30 am to 5 pm ET.
What will I get out of the conference programming?
The event is run by journalists who ensure that speakers stayed on topic and offer clear takeaways and actionable advice. The speakers represent some of the most prolific and talented parenting journalists in the country. Whether you're an aspiring parenting writer or someone with years of experience, you'll learn strategies for pitching, honing your craft, advancing your career, becoming more productive and making more money. Plus, you can network with your peers around the globe, meet editors and make important professional connections through the Facebook group.
How do I access the conference recordings and webinars?
The day before the conference, you will receive an email with links to the Zoom webinars for each session. Hold onto it! This email will be your one-stop-shop to access the conference. You can join live, chat with other attendees, and ask questions of the presenters.
If you haven't received the email by 7 pm ET on May 19 (and you've checked your spam folders), please email us at support@parentingjournalists.com so we can help you. Please plan on joining each session 5 minutes early to facilitate a smooth start.
The webinars are hosted on Zoom. Please download the Zoom software or update it ahead of time on the device you plan to use, so you have the latest version. (If you have an out-of-date version of Zoom, you will see a message "connecting" that just hangs there.) All panels will be recorded and available for replay until June 30. (The networking session will not be recorded.)
What is the Parenting Journalists Society?
The Parenting Journalists Society is the first national organization focused on journalism about parenting and child development. We are committed to serving all parents by offering a diverse set of perspectives and featuring speakers who represent a variety of identities. Please join our Facebook group for deeper connection!
What's in the bonus bundle?
The Bonus Bundle includes worksheets, checklists and four webinars by and for independent journalists:
How to Pitch Freelance Stories
Curtis Bunn, NBCBLK writer
Margy Slattery, senior editor, Politico Magazine (now at The Atlantic)
Noah Michelson, editor of Huffington Post Personal
Sharon O'Neal, business staff editor, New York Times
Ask a Publishing Executive Anything
Krishan Trotman, co-author of the Queens of the Resistance series and Vice President, Publisher of Legacy Lit, an imprint at Hachette Book Group in New York.
Rita Rosenkranz, founder of Rita Rosenkranz Literary Agency
Agnes Gomillion, author of The Record Keeper, a literary addition to the afro-futuristic science-fiction genre
Regina Brooks, founder of Serendipity Literary Agency
How to Land a Fellowship
Valeria Fernández, a Phoenix-based independent investigative journalist, managing editor for palabra., 2021 Harvard Nieman Visiting Fellow
Alissa Figueroa, the former director of the Ida B. Wells Fellowship, a 2021 Knight-Wallace Reporting Fellow, and a Baltimore-based documentary journalist
Caroline M. Grant, co-director of the Sustainable Arts Foundation
Emily Richmond, the public editor of the Education Writers Association
Ashley Smart, the associate director of the Knight Science Journalism Program at MIT and a senior editor at Undark magazine
Writing Fatherhood
Jeff Yang, a journalist and author of I Am Jackie Chan: My Life in Action and co-author of the NYT bestseller Rise: A Pop History of Asian America from the Nineties to Now with Phil Yu, with whom he co-hosts the podcast They Call Us Bruce
Johnathon Briggs, blogger at Fatherhood@Forty
Matt Berical, the deputy editor of Fatherly, where he oversees the Love & Money section as well as features, special projects, and franchises
Aaron Gouveia, author of two books, Raising Boys to Be Good Men and Men and Miscarriage, and blogger at The Daddy Files
I'm not on Facebook. Will I still benefit from the series?
The Facebook group is an added bonus for those who have an account and would like a place to continue the conversation with other attendees. All of the presenter-led material will be available live and also as replays.
Is the conference acccessible?
We live-caption the conference sessions in order to make them accessible. If you have additional accessibility needs, please contact us at support@parentingjournalists.com
What is the cost and refund policy?
Conference registration costs $29 early bird, before May 12, or $49 after that date. Upon registering, you'll receive an email with the bonus webinars. Refunds are available within three days of purchase with a written request to support@parentingjournalists.com If you have financial need, please apply for a scholarship. (See next FAQ for the link.)
Are scholarships available?
Yes! We will provide as many complimentary registrations as our funding allows. To apply for a scholarship, fill out this form. We welcome your support for our scholarship program! We will announce scholarships on May 13 and again on May 18.