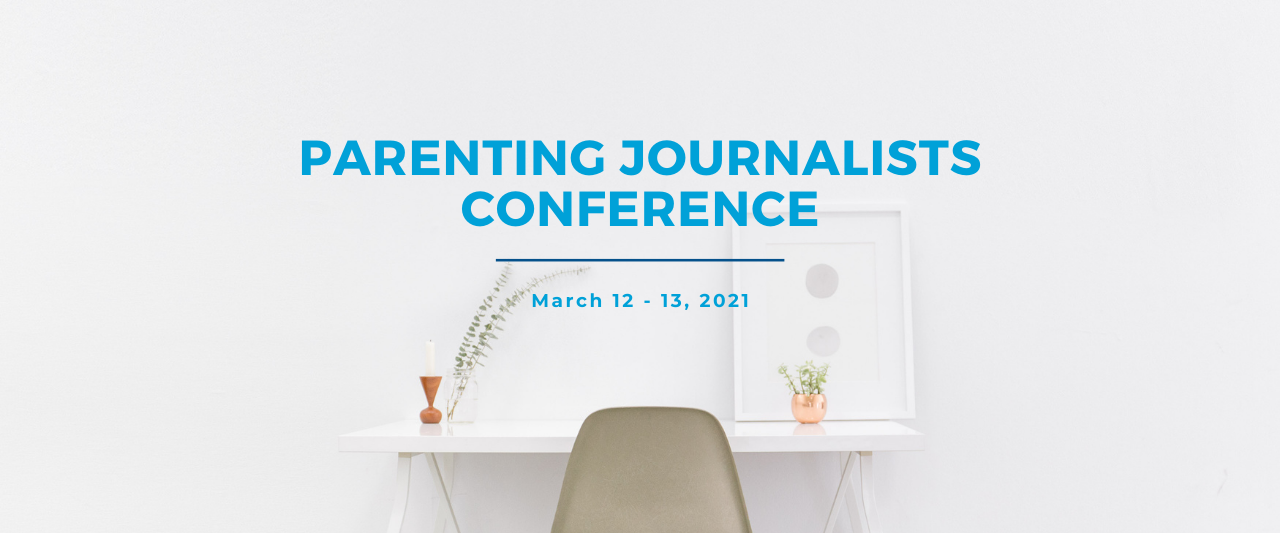 FEATURING WRITERS & EDITORS FROM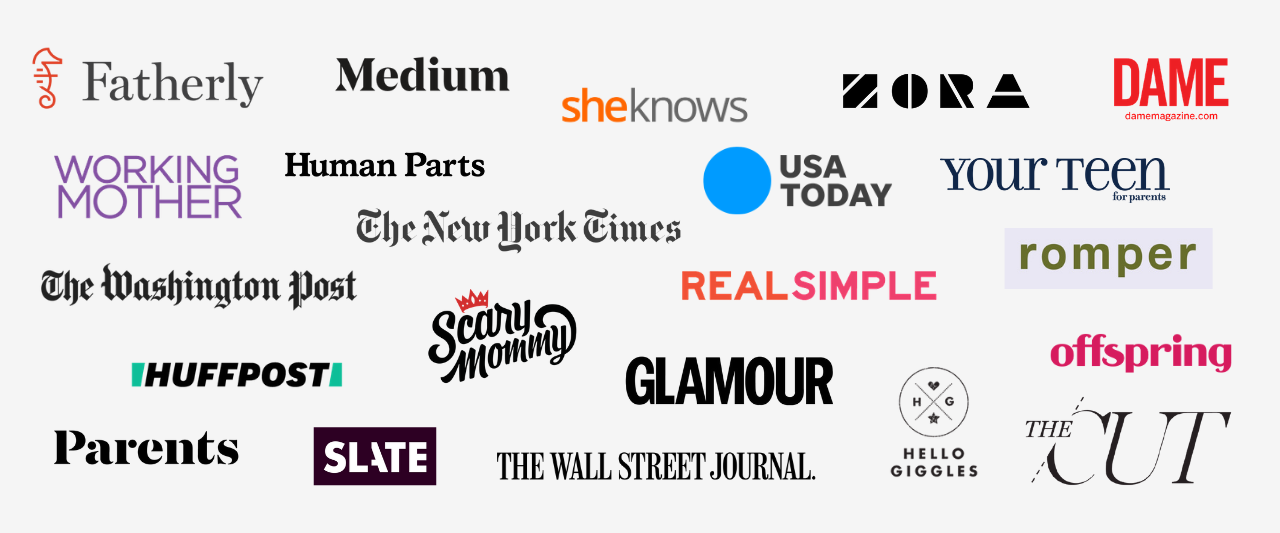 Adiba Nelson, writer, author, executive producer of forthcoming "Ain't That A Mother"
Gemma Hartley author of Fed Up: Emotional Labor, Women and the Way Forward
Aisha Sultan, syndicated columnist, St. Louis Post-Dispatch
Christine Koh,

author,
podcast host, speaker
Doreen Oliver,
Writer, Performer,
Speaker
Julie Beck,
Family Editor
at The Atlantic
Liv Monahan, Freelance writer, Editor-at-Large of Voices SAC
Roberta Zeff, The New York Times
Amy Joyce, editor, On Parenting, The Washington Post
Courtney Schley,
editor,
New York Times
Esther Carlstone,
Deputy Editor,
Mom.com
Laura Lambert,
managing editor,
MOJO
Michelle Woo, editor, Forge at Medium, author, Horizontal Parenting
Sherisa de Groot, Founder Raising Mothers
Anna Halkidis,
Features Editor at Parents.com
Damon Brown, entrepreneur, author, Inc. Magazine columnist
Jessica Lahey, author, The Gift of Failure and host, #AmWriting podcast
Laura Vanderkam, speaker, author and podcast host
Nefertiti Austin,
author, Motherhood So White

Tyrese Coleman, author, How to Sit

April Daniels Hussar, managing editor,
Romper
Dani McClain,
reporter and
author
Jordan Shapiro, author, Father Figure and The New Childhood
Leslie Arreola Hillenbrand, founder, Latinx
Parenting
Reema Zaman, author, speaker, screenwriter, and producer
Vanessa Hua, author, A River of Stars, columnist, San Francisco Chronicle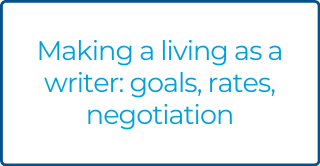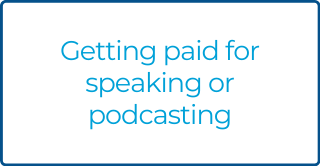 Can't wait to get to know you!
JOIN US NOW AND GET THESE BONUS GIFTS:

FACEBOOK GROUP
Access to a closed Facebook Group to learn and connect with each other 

BONUS BUNDLE
Bonus bundle of content from expert freelancers, including webinars, worksheets, and negotiation scripts
JOIN US
We're offering 2 keynote addresses, ten 75-minute long masterclasses, the bundle of bonuses, webinars, and resources, and participation in a private Facebook group for one low price of $69. You also receive a membership in the Parenting Journalists Society through Feb. 2022, which includes networking and professional development webinars each month.
Reminder that conference recordings expire on May 31.
Please contact us for more information or scholarships.